Two New Classes Announced!
We are proud to announce two new classes that we will begin offering in full-effect in 2015. We hopefully we'll be launching some pilot classes in December, so stay tuned.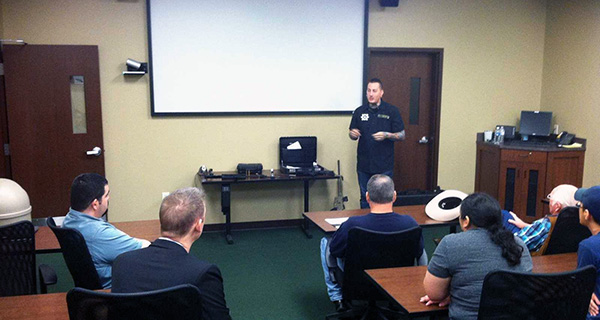 2-DAY CERTIFIED ARMORERS COURSE
The Allstar Tactical certified armorers course is a 2-Day Hands-On Intensive course covering the skills needed to assemble, diagnose and repair malfunctions, function test, disassembly and cleaning, and more. Our armorers course is a combination of lecture, and hands-on exercises in order to ensure every student becomes proficient. Upon completion of our course, students will be able to build and assemble, repair, and maintain the AR15/M4/M16 platform with proficiency. Graduates will receive a three-year certificate.
All tools and anything else necessary will be provided. Students will receive a training manual with great reference materials to refer back to if need be. Rifles can be provided to students with prior arrangements. We prefer that our students bring their own rifle platforms to get familiar with their configurations and modifications.
This course is very knowledge intensive so be prepared!
Grab the Training Course Info Guide: 2-Day Certified Armorers Course Info Guide (PDF)
1-DAY PRACTICAL CARBINE OPERATORS COURSE
The Allstar Tactical Practical Carbine Operators Course (PCO) is a one-day hands on course on basic operation skills with a carbine rifle, specifically the AR15/M4/M16 platform. Students who take this course do not need to have any prerequisite skills prior to taking it.
Students will learn proficiency in weapon system knowledge, maintenance, malfunctions, administrative handling & loading/unloading, basic shooting platforms, ready positions, shooting responses and after action assessments.
Upon completion of the course, students will receive a certificate.
Grab the Training Course Info Guide: 1-Day Practical Carbine Operators Course (PDF)