Firearms Appreciation Month Weekly Giveaways!!!!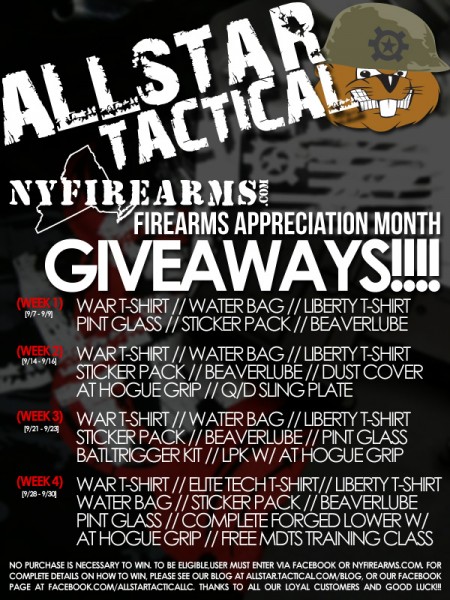 Ok welcome to first ever Allstar Tactical product giveaways!!! To be eligible, you must comment and share the photo on our facebook page, comment here on our blog, or comment on the thread in our section on NYF. We will compile a list of people and randomly choose one to win the prize pack. We will announce the winner via Facebook, NYF, and our blog. Good Luck!
Also big thanks to Chris Fry of MDTS Training, by offering a sweet deal on a FREE class for our week 4 giveaway! If you haven't had a chance to take a class from him, you're missing out!
Check out the products we're giving away: War T-Shirt, Liberty T-Shirt, AT Pint Glasses, AT Sticker Pack, BeaverLube, Dust Covers, and AT Hogue Grips.