Mendon Zombie Run - October 26th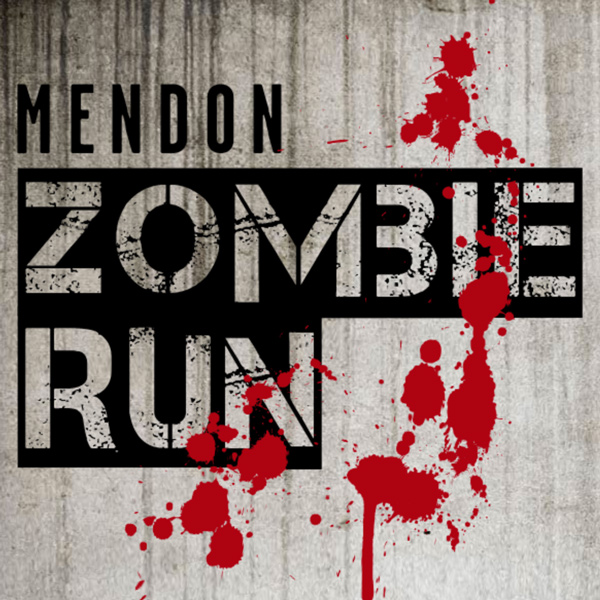 We've had the opportunity to become sponsors of this year's Mendon Zombie Run. Last year, I ran in the event and Erica was a zombie role player. We had a great time and when they asked us to become sponsors this year, we thought it would be a great idea to get involved!
From their website:
THE RACE
There will be zombies. Their job is to chase you and eat you – avoid the zombies, save your health flags, and cross the finish line alive. Simple right? To really challenge our apocalyptic running skills, throughout the 5K obstacle race, there will be a series of man-made and natural obstacles in your way. Runners may choose to NOT complete an obstacle but will not be eligible for prizes.
Prior to the race, you will be given two (2) flags representing your health. Throughout the race, zombies will be after your flags and out to eat your brains. If you make it to the finish line with any remaining flags, congratulations you have survived the zombie apocalypse. Lose all your health flags and you become one of the undead yourself.

Use your speed and intact brains to cross the finish line "alive" with at least one flag remaining. If you finish with zero health flags, this means the zombies have successfully transformed you into the "undead". All runners will begin at the starting line and make their way to the midway point where additional health flags can be found if you're willing to take the risk. From there, runners will make their way back to the finish line where their fate will be determined.

Upon crossing the finishing line and entering the safe zone, please ensure that you return your health flags to the tent and retrieve your survival prizes. Once you've caught your breath and gathered any stray body parts, use your voucher to enjoy a delicious BBQ.
The registration fee is $55 and a portion of the proceeds will go towards charity. There will also be prizes awarded to survivors of the zombie apocalypse and additional contests may be announced prior to the race!!! Check out the link to the event here: Mendon Zombie Run.
If you have time this weekend, try to come out and run in the race! Afterwards, come hang out with us and enjoy the music and food and celebrate the good times! It is a great experience and we definitely encourage you to check it out!!!! We'll even be bringing some schwag to be giving away!