DELTA Series Forged Lowers Pre-Order!
ALLSTAR TACTICAL "DELTA-SERIES" FORGED LOWERS!
Many MANY people have been waiting for us to get our forged lowers and finally after several months of waiting and waiting, we finally have some good news! They're currently in production at the machineshop and we're looking at delivery around mid march!
These lowers are precision machined from 7075-T6 milspec forgings. The tolerances on our forged lowers are some of the best in the industry and the quality of these lowers at this pricepoint is outstanding!
MSRP on these bad boys are going to be $120, however, take advantage of this preorder to get a couple for your future builds at a much reduced price!!!
BUY 1 FOR $105
BUY 2 FOR $200
BUY 4 FOR $375
BUY 5 FOR $450
CONTACT US FOR HIGHER QUANTITIES!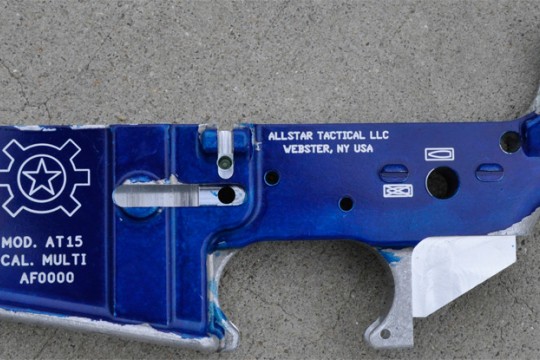 If you are interested in a specific serial number or would like to reserve one, please contact us today! We're also handling all of the preorders via the NYFirearms site!