FAM Giveaway Week 3 is Here!!!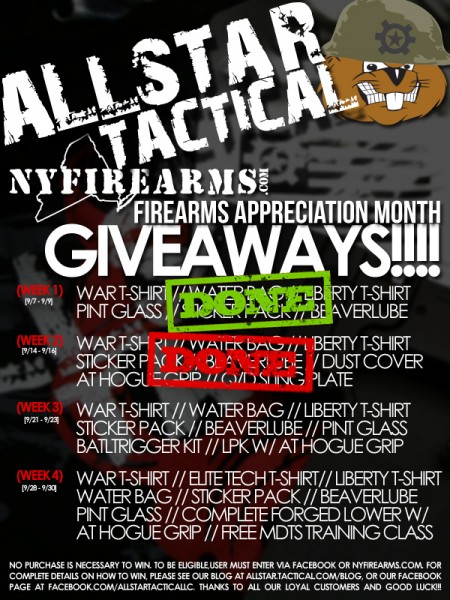 Week 3 Giveaway is Here!!!!!
To be eligible, you must comment and share the photo on our facebook page, comment here on our blog, or comment on the thread in our section on NYF. We will compile a list of people and randomly choose one to win the prize pack. We will announce the winner via Facebook, NYF, and our blog. Good Luck!
LIKE AND SHARE THIS TO WIN!!! The more likes we got on our page, the better stuff we'll give away! We're going to give something super awesome away at 5K likes and 10K likes!
Check out the products we're giving away: War T-Shirt, Liberty T-Shirt, AT Pint Glasses, BATLTRIGGR Kit AT Sticker Pack, BeaverLube, Dust Covers, AT LPK's, and AT Hogue Grips.