NEW PRODUCT ANNOUNCEMENT :: CORKSCREW FLASH HIDER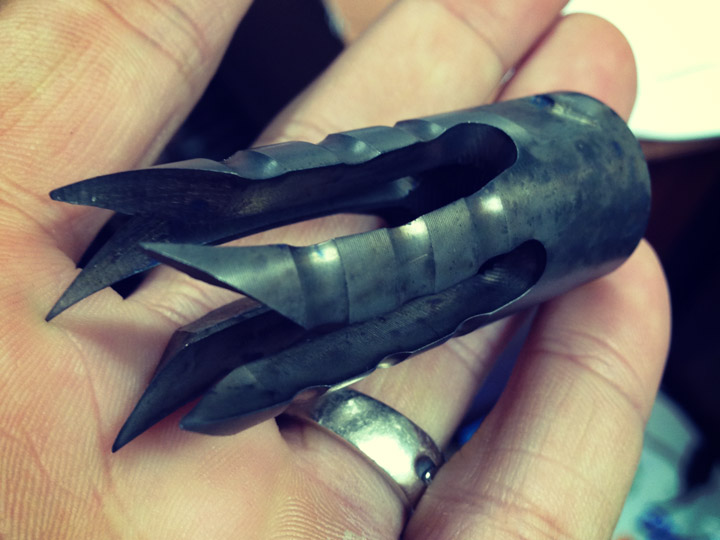 We are SUPER excited to announce a brand new flash hider! This is our Allstar Tactical Corkscrew Flash Hider. This crazy-looking, super-stabby flash hider is self-tightening, and provides a great option for impact striking while doing a great job at hiding flash. These are machined out of solid 4140 steel bar stock and then hardened to 40+RC. We then have them QPQ Nitride coated, raising the overall hardness to 60+RC. These muzzle brakes are currently out at nitride coating and we should have them back to us at the SHOT SHOW next week.
Can't wait to get these out to our colleagues and reviewers!!!