New Product :: MFHB Enhanced Buffer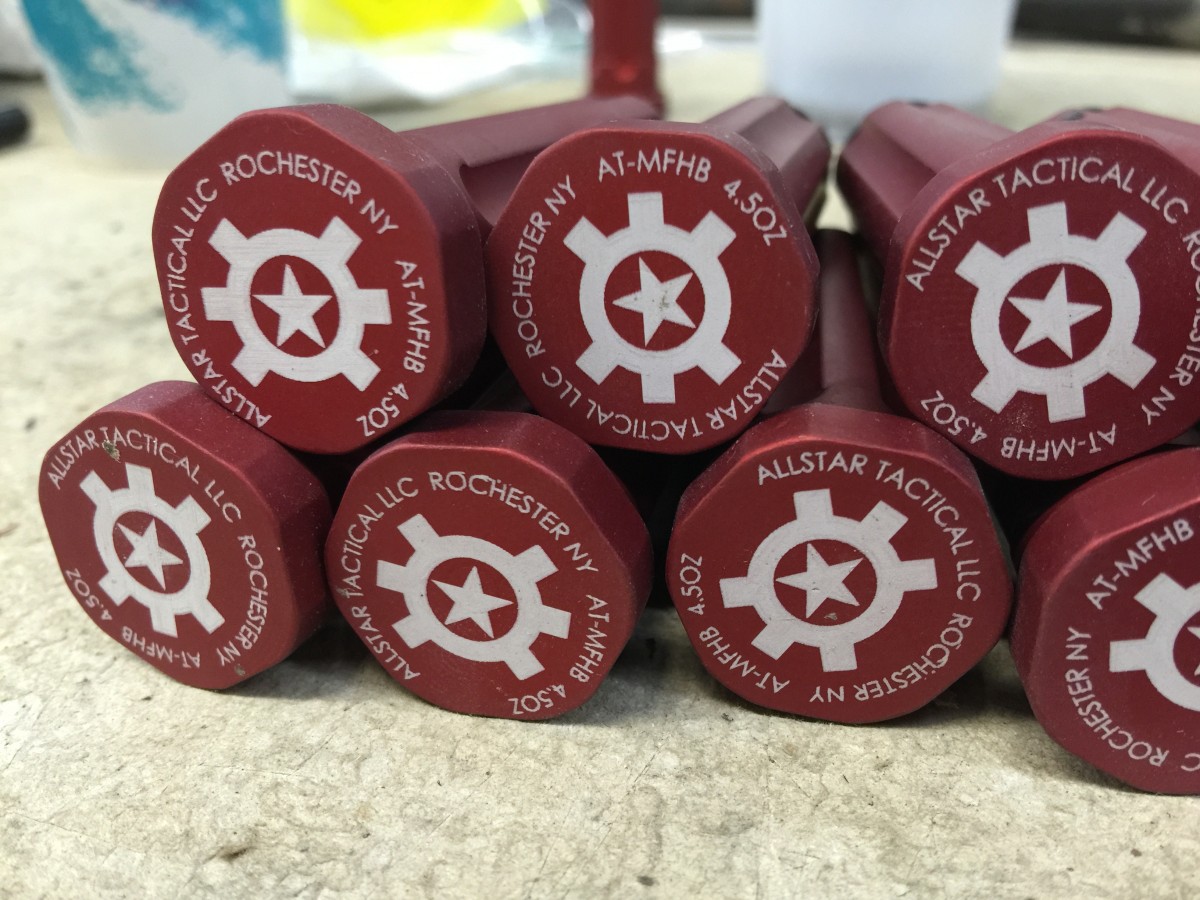 We are happy to announce the availability of our MFHB system, a heavy buffer unlike any other one on the market. Reduce your recoil and make your rifle run smooth as butter, because we all know smooth is fast. Likely the most overlooked upgrade on the AR15 platform, the recoil buffer plays a huge role in tuning the feel of the rifle. By adding weight to the buffer, more recoil is absorbed, which directly translates into your ability to keep the muzzle on target.
Combine one of these with one of our amazing HEXCON1 compensators and you have your self one awesome, recoil-reducing package.
The MFHB is a precision CNC machined buffer replacement for your AR15/AR10 rifle. Available in "factory weights" of 4.5oz and 5.5oz this buffer will reduce the recoil and soften the shooting impulse of your rifle.
We have also made some improvements on the overall design of the mil-spec carbine buffer, obvious in the picture.
Through our custom shop program we can also tune this buffer to the exact weight of your needs. No other manufacturer does that.
These buffers have been in performance testing for nearly 4 years now and we're finally ready for release.
Starting at just $38.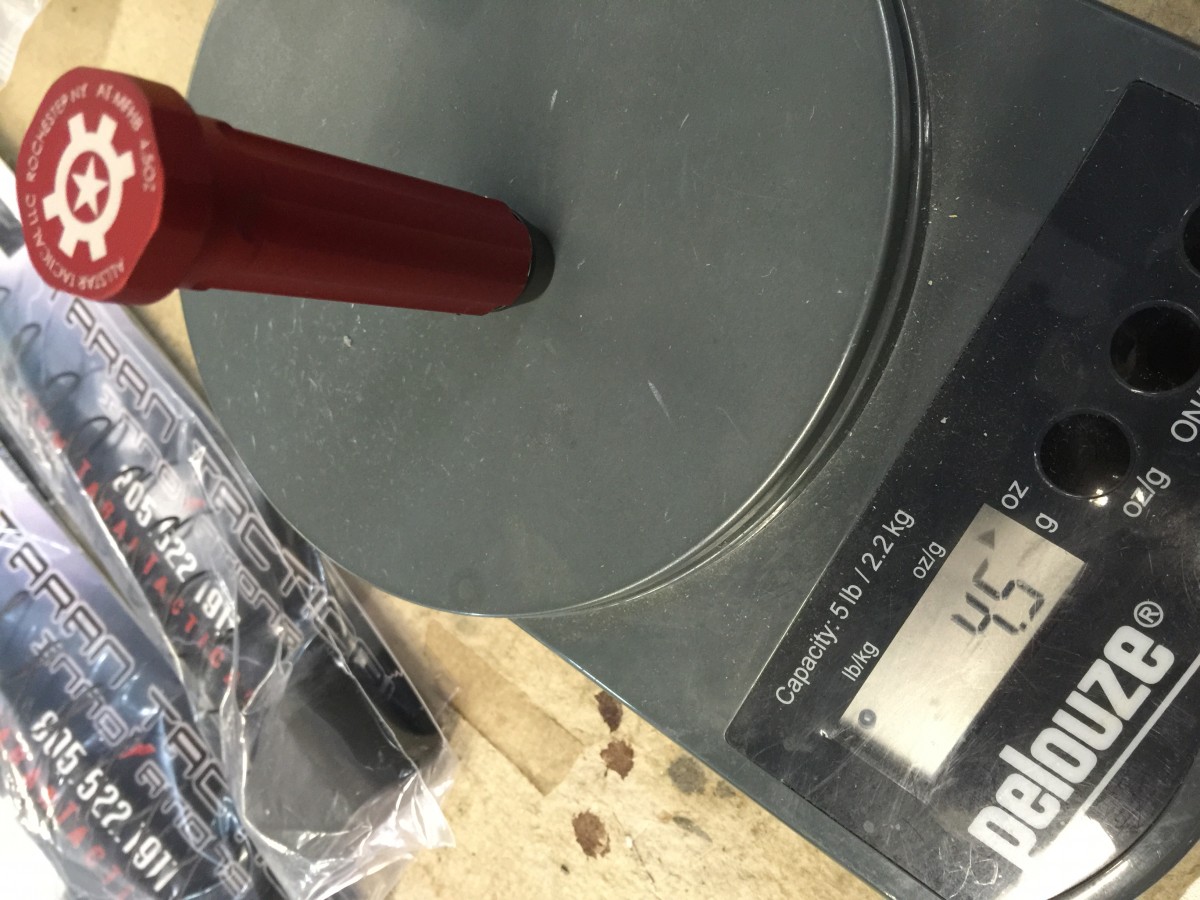 These are in stock right now and available to ship immediately!
Read an article about the MFHB written by Chris Tran over on Guns & Tactics.