Products Status Update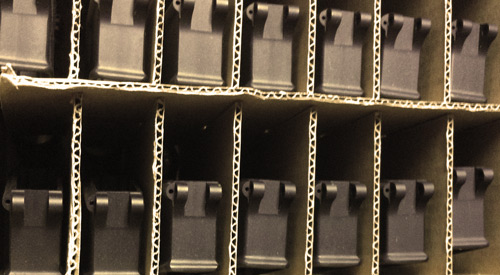 Just wanted to give y'all a heads up regarding much of our preordered products...
DELTA Forged Lowers
We have finally received our first batch of 500 forged DELTA lower receivers. We didn't realize how much time it would ahve taken for shipping, anodizing, etc. Erica is feverishly going through the orders and filling them as fast as possible, so please keep an eye out in your email for any status updates regarding FFL's, pickup times, etc.The next batch of 500 lowers are scheduled to start machining in the next week or two.
BRAVO Billet Lowers/Uppers
We expected the first 25 sets of these to be in our possesion several weeks ago, and when we finally received contact from the machine shop, we were sort of given the runaround. We were told that "We have had machining difficulties that affected the specs on a few lowers. We needed to correct the problem before we were able to machine more." This really put us in a bad situation but we're told they may be ready to ship out to us next week. We are really very sorry for the delays regarding this product, but it is completely out of our hands at this point and we're at the mercy of this other machineshop. We are hoping to correct this problem by tooling up our new CNC mill and producing quality receivers in high volume. We very much appreciate your patience regarding this matter and will continue to keep you updated as we get information.
T-Shirts
We have received all of the new Liberty shirts and they are in-stock and ready to ship now. The Guns, Shoes & Tattoos girls shirts are now in stock as well! We are still waiting on the Don't Hate Me Cause I'm Black, and Skull t-shirts to be finished printing at the screenprinters. If you have any questions, please feel free to contact us!
Once again, thank you for being patient with us. We are growing rapidly, and will start the hiring process this month to add some people to our team! We are hoping to cut down lead-times, and get products shipped out to you guys in a timely manner. Thanks for all of your support! Be sure to follow us on Facebook, Twitter, and Instagram, for updates and chances to win FREE schwag!