NEW PRODUCT :: HEXCON0 Compensator
We are please announce availability of our brand new compensator, the HEXCON0!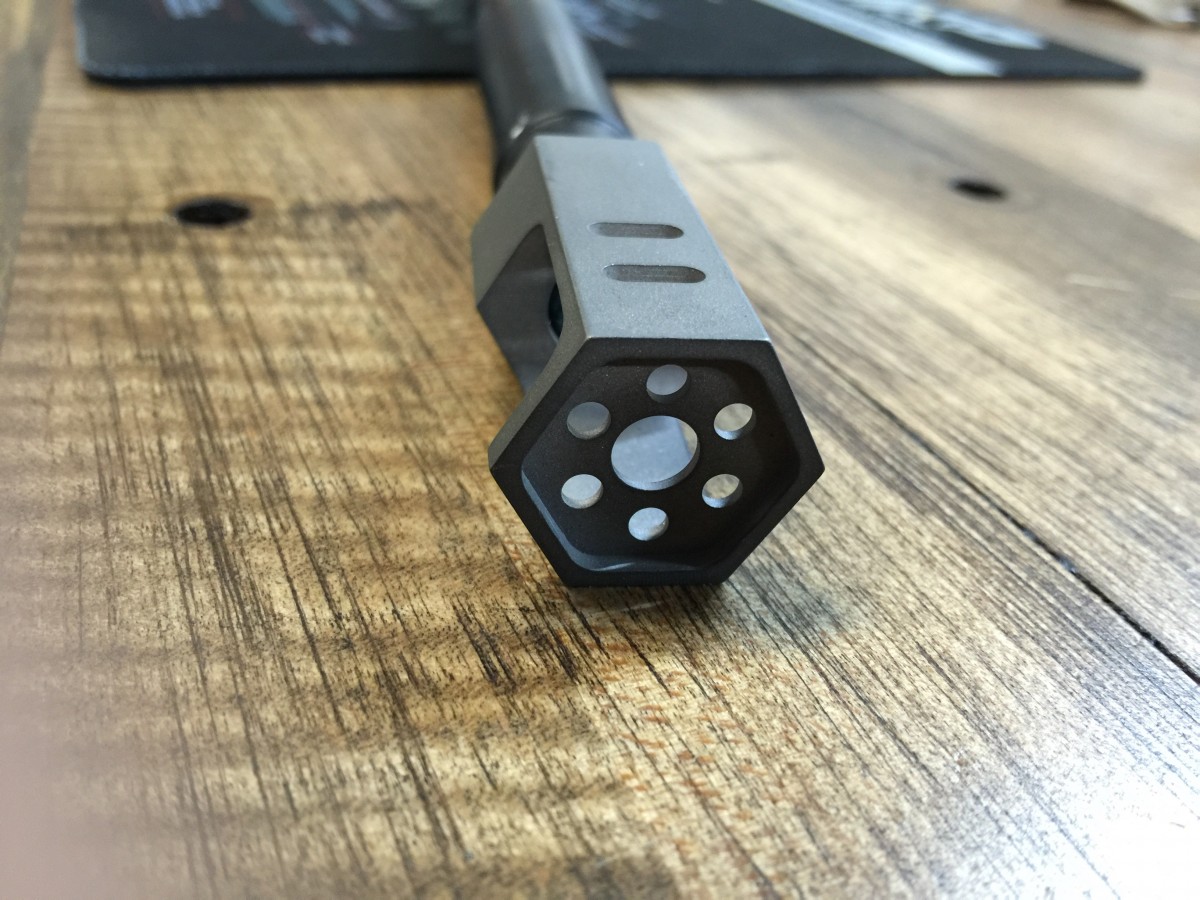 The HEXCON0, part of our HEXCON family of compesators, is the little brother to our HEXCON1, incorporating just a single port. The HEXCON0 is a perfect addition to a 16" barrel when you do not want to add too much length to the end of the barrel. It is just 1.75" long and weighs a mere 3 ounces so it is perfect for your lightweight build. While the compensation is not as profound as the HEXCON1, it still does a great job of reducing recoil and muzzle rise.
The HEXCON0 is precision CNC machined from ultra-high-grade 416 stainless steel, which is the same material used in many of the high-precision barrels. It is then heat-treated to a minimum 40RC and finished in our shop to a matte sandblasted stainless look. Additionally we offer it with a standard Mil-Spec black oxide finish for those that prefer a black look or even a polished stainless.